Are you interested in used cars for sale in the Indianapolis area? Looking for a great savings on V BMWs that have been fully serviced, are in good shape and sure to bring you peace of mind? Well Dreyer & Reinbold BMW North has the perfect mix of used cars for sale all priced reasonably.
Hand Selected Used Cars
All our used cars are hand selected to meet our rigorous inspection process. We review factory maintenance history and use CarFax to find any red flags. We want you to drive off the lot with used vehicle you can be proud of and that will meet your wants.
Our used cars pass a service inspection to ensure that everything under the hood checks out. We review all red flags and VIN tags to make sure that your used vehicle is in good shape and free of owner neglect.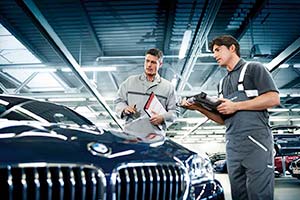 Ready to Drive
Once our used cars have passed our inspection they are turned over to be fully cleaned, waxed and washed. You'll be surprised at how beautiful these used cars are once we're done with them. You'll be happy to show off your new ride to your friends! 50% of the cars that go through our process fail, so you know you're getting a great value.
Our used cars are selected, inspected, reconditioned and pampered just for you!
Take a look at our used car offers today!