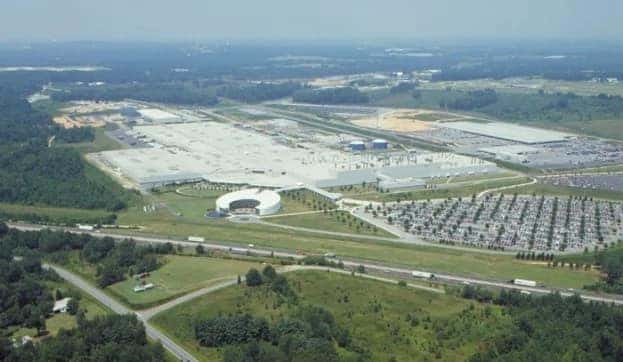 BMW COMPLETES A $1 BILLION INVESTMENT IN THE U.S.
In 1992, BMW made the crucial decision to build its first U.S.-based factory in Spartanburg, South Carolina. This was a wise choice: Since then, BMW Manufacturing Co. has become the largest automotive exporter from the U.S. to non-NAFTA countries.
BMW invested another $1 billion in the U.S. between 2008 and 2010, including $750 million for expanding the Spartanburg facility in preparation for building the all-new X3. This expansion will increase manufacturing capacity by 50 percent, creating about 1,600 new jobs.
This is great news for X3, X5, and X6 customers. The plant is designed for flexibility in customization, with each vehicle built to new owners' specifications. The all-new X3 alone has more than 10 million available configurations; in as little as a few weeks from ordering, it's ready for delivery. Those custom-ordering a new X3 can also watch footage of it being built via an online video portal, as seven cameras track the X3 through various stages of assembly.
Investing in America: It's an important part of BMW's corporate, civic, and customer responsibility.