BMW Concept 6 Series Coupe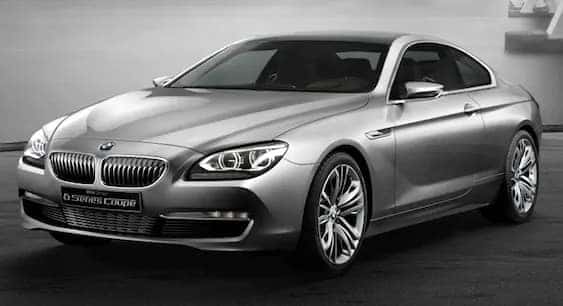 POWERFUL PROPORTIONS, SPORTY ELEGANCE
Aggressively wide and low-slung, the stunning BMW Concept 6 Series Coupe body is defined by bold, precise lines that divide it into concave and convex surfaces. At back, strong horizontal lines accentuate its powerful stance. The slats of the forward-raked kidney grille are slightly angled near the top, for a more dynamic look. All-LED twin headlights bathe the road with a strikingly bright white light; equipped with the Adaptive Headlights feature, they swivel to illuminate the road around bends.
Inside the driver-centric 2 + 2 cabin, the fluid design is meticulously executed in premium materials. Sunlight fills the cabin, courtesy of a full glass roof.
In the Black Panel instrument cluster, circular dials are generated electronically. The center of the instrument panel is crowned by a freestanding flat-screen 10.2-inch iDrive Control Display. A Head-up Display system projects vehicle speed, operational status messages, warnings from the driver assistance systems, and Navigation system instructions. A sleekly styled Bang & Olufsen high-end Surround Sound system – designed specifically for this innovative vehicle – delivers natural sound through 16 speakers. As soon as it is turned on, the mid-range speaker grille pops up and the tweeter lens is extended for even sound distribution.
Visit bmwusanews.com to learn more about the incredible BMW Concept 6 Series Coupe.